Apply now and get scholarships worth ₹4 crores!
Sha-Shib Scholarship and Aptitude Test (SSAT) is a national-level entrance examination done by the Sha-Shib Group to provide admission to major courses including Commercial Pilot Licence Training (CPL), Aircraft Maintenance Engineering (AME), Cabin Crew/Air Hostess, BTech programs.

Important Dates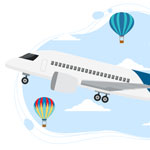 15 September 2023
Application Form Opening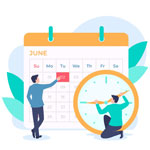 April Last Week (Tentative)
Date of Examination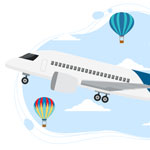 April 1st Week (Tentative)
Release of Admit Card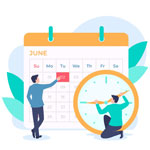 May 1st Week (Tentative)
Result Release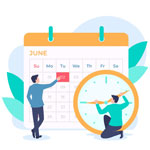 During Month of May
Counseling Rounds Opening
Exam Centres
location_on

Bengaluru

location_on

Bhopal

location_on

Bhubaneswar

location_on

Cochin

location_on

Guna

location_on

Gurugram

location_on

Jamshedpur

location_on

Mumbai & Pune
Applications Fees
₹ 1000 /-
Apply Now

trending_flat
Eligibility to Apply
The Bachelor's degree in Civil Engineering program is divided into eight semesters, with each semester focusing on a different set of courses. The program covers a wide range of subjects, including:
sweep

Cleared/Appearing 10+2 with Physics, Chemistry & Mathematics or

sweep

A three-year engineering diploma from a recognized board/university or

sweep

Any equivalent/higher qualification in science with Physics, Chemistry and Mathematics from a recognized board/University.
Note: Candidates having Biology/Arts/Commerce as optional is eligible for air hostess/Cabin Crew/ Ground Staff courses only. Candidates with a diploma in Engineering/ Math can apply for the BTech/ AME/CPL only.

sweep

Candidates not having Indian Citizenship are required to complete security clearance and other necessary formalities before confirmation of admission after selection.
This test is conducted to measure the aptitude of the candidates in the course opted by them and to provide scholarships in case they get selected. Merely Appearing for this test or scoring high on this test does not assure admission in the course chosen by the candidate. The Candidate has to fulfil all the eligibility criteria laid down by the relevant authority from which the course is approved/affiliated for their admission in that particular course.
Scholarship
The scholarships are categorised as follows:
- Category A
Based on the performance in SSAT
| Name of the Scholarship | Scholarship* (%) | Criteria |
| --- | --- | --- |
| Platinum Scholar | 25% | Above 90% in SSAT |
| Diamond Scholar | 20% | Above 85% in SSAT |
| Gold Scholar | 15% | Above 70% in SSAT |
| Silver Scholar | 10% | Above 65% in SSAT |
| Bronze Scholar | 5% | Above 60% in SSAT |
Category B(1)
Based on Marks Scored in Class XII Board Exam. Class XII Boards other than CBSE Board where Marks system is applicable (Merit Scholarship)
| Name of the Scholarship | Scholarship* (%) | Criteria |
| --- | --- | --- |
| Mega Scorer | 30% | Students who have secured 90% & above in class XII board exam are eligible for this scholarship. |
| Super Scorer | 20% | Students who have secured 85% & above in class XII board exam are eligible for this scholarship. |
| Star Scorer | 10% | Students who have secured 80% & above in class XII board exam are eligible for this scholarship. |
The exam is conducted by the managing body of the Sha-Shib Group of Institutions. *The scholarship is provided in form of fee concession/Fee discount/ Fee waiver in total Tuition Fee to the selected students at any of the institutes of Sha-Shib Group for the courses run at its different campuses across India. Scholarships of net worth ₹4 Crores will be distributed among deserving students through SSAT-2024.
Registration Process for SSAT
sweep

Step 1: Click on apply now

sweep

Step 2: Fill in the relevant details and click sign up to create an account for registration

sweep

Step 3: Sign in with the login details and you'll be taken to the application page, fill in your personal details as the first step, then academic details and upload the documents on the next pages.

sweep

Step 4: On continuing to the next step, you'll be given a window to review the application form and the fee amount to be paid will be displayed.

sweep

Step 5: Make the payment and your application will be submitted successfully. Further communication will be done through the registered email and contact number.
Apply Now

trending_flat
Exam Syllabus
| Section A (Mathematics & Statistics) | |
| --- | --- |
| Algebra | Three-Dimensional Geometry |
| Calculus | Co-ordinate Geometry |
| Trigonometry | Binomial Theorem and its Applications |
| Statics and Probability | Sequence and Series |
| Sequence and Series | |
| Section B (Physics) | |
| Physical World & Measurements | Oscillations & Waves |
| Kinematics | Electrostatics |
| Laws of Motion | Magnetic Effects of Currents & Magnetism |
| Work Energy & Power | Electromagnetic Induction & Alternating Currents |
| Gravitation | Thermodynamics |
| Electromagnetic Waves | Behaviour of Perfect Gas & Kinematic Theory |
| Atom Molecule & Nuclei | Electromagnetic Device |
| Section C (Chemistry) | |
| Physical Chemistry | |
| Basic concept of chemistry | Chemical thermodynamics Solution |
| State of matter | Equilibrium electrochemistry |
| Atomic structure | Surface chemistry |
| Chemical bonding and molecular structure | |
| Inorganic Chemistry | |
| Basic concept of chemistry | Hydrogen |
| Block elements | Environmental chemistry |
| Section D (General Awareness & General English) | |
| General English | |
| General knowledge | |
Courses & Dual Programs
courses
Aircraft Maintenance Engineering
Commercial Pilot Training
BTech Programs
Cabin Crew/Air Hostess
Our Exclusive Dual Programs
AME + BTech
AME + BBA
AME + BCA
AME + BCom